There's a few different options when it comes to sending emails from Salesforce and it's important to choose the right one for your company or organisation because changing it later can be painful.
The four options for sending emails from Salesforce are Office365, Gmail, Relay and Salesforce.
Relay – If your company has an IT department and an email administrator, then setting Salesforce up to use an email relay is the best but most complex option. All emails sent from Salesforce will be forwarded to, then sent from, your company's email server. This includes automated emails as well as those that you write yourself in the email composer in Salesforce. Bounce Management is also supported, so your Contacts will be flagged in Salesforce if there's a problem sending the email.
Pros – Seamless
Cons – Complex to setup
Office365/Gmail – With these options you login to your Office 365 or Gmail account and give Salesforce permission to send emails through that outbox. So when you compose an email in Salesforce, it is routed through your Office365/Gmail outbox and you can see the sent email in your Sent folder. The process is fairly simple and you have good visibility of your sent emails.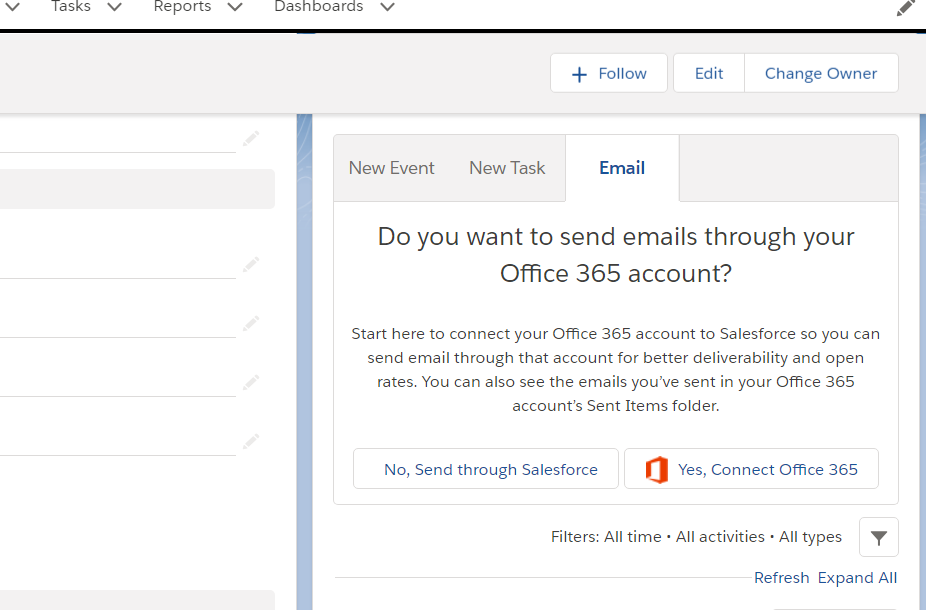 Pros – Simple to setup
Cons – Bounce Management isn't supported. Automated emails are still sent from Salesforce, not through your Office365/Gmail account.
Salesforce – Emails, whether automated or send by yourself from the email composer, are sent from Salesforce's email servers. The sender address (you@yourcompany.com) is different from the sender server (salesforce.com) and this can cause major spam issues. To use this method it is vital so setup DKIM and SPF records on your company domain name. These are industry-standard protocols for identifying email source and can be a bit tricky to setup.
Pros – May be the only option if you don't use Office365/Gmail. Works for automated or manual emails. Bounce management supported.
Cons – SPF/DKIM can be tricky to setup. The recipient will usually see something like 'Sent on Behalf of X by Salesforce' in their mail reader.
Author: Ian Bate is a Salesforce Consultant and Developer with over 25 years experience in IT.
ian@issimo.co.uk